BOOK NOW
YOUR DEVICE
Would you like to receive Osteoplus® directly at your home?
Ask for more information on how to rent our device.
You can call us on

Helpline

800 561 939
Fill out the form to be contacted by one of our operators: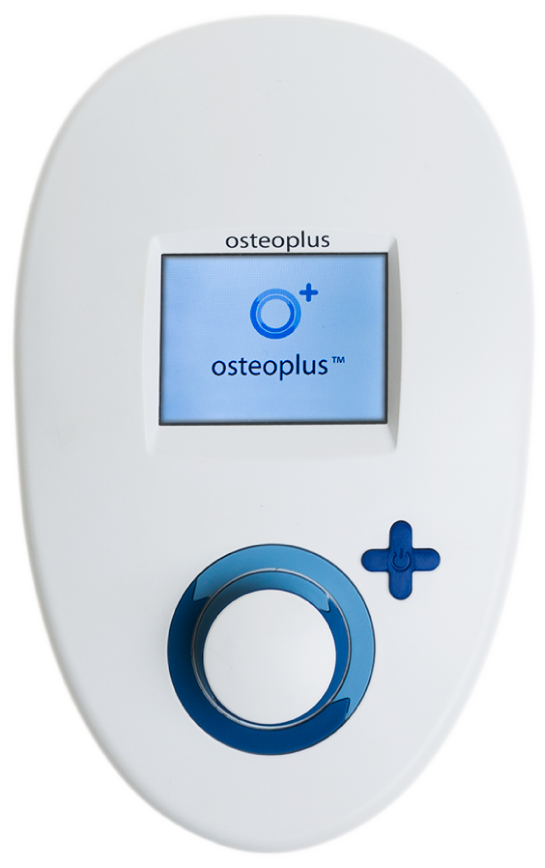 Why choose the biostimulator Osteoplus®
Latest generation regenerative magnotherapy
Reduce
recovery
time by 50%
Powerful and effective
Recommended by
doctors for its strength
and therapeutic effectiveness
Customizable and simple to use
It is scheduled on your treatment.
All you have to do is turn it on and start therapy.
You decide where to start therapy.
You decide
where to
start therapy
Portable,
you can always  carry it with you

Whether in your office, on vacation, in the car,
it does not need an electrical outlet.
Free shipping
It is delivered to you
in 24h throughout Italy,
islands included.
Recognized by the Ministry of Health
It has been approved by the Ministry of Health as a certified medical device for home use for the treatment of musculoskeletal disorders.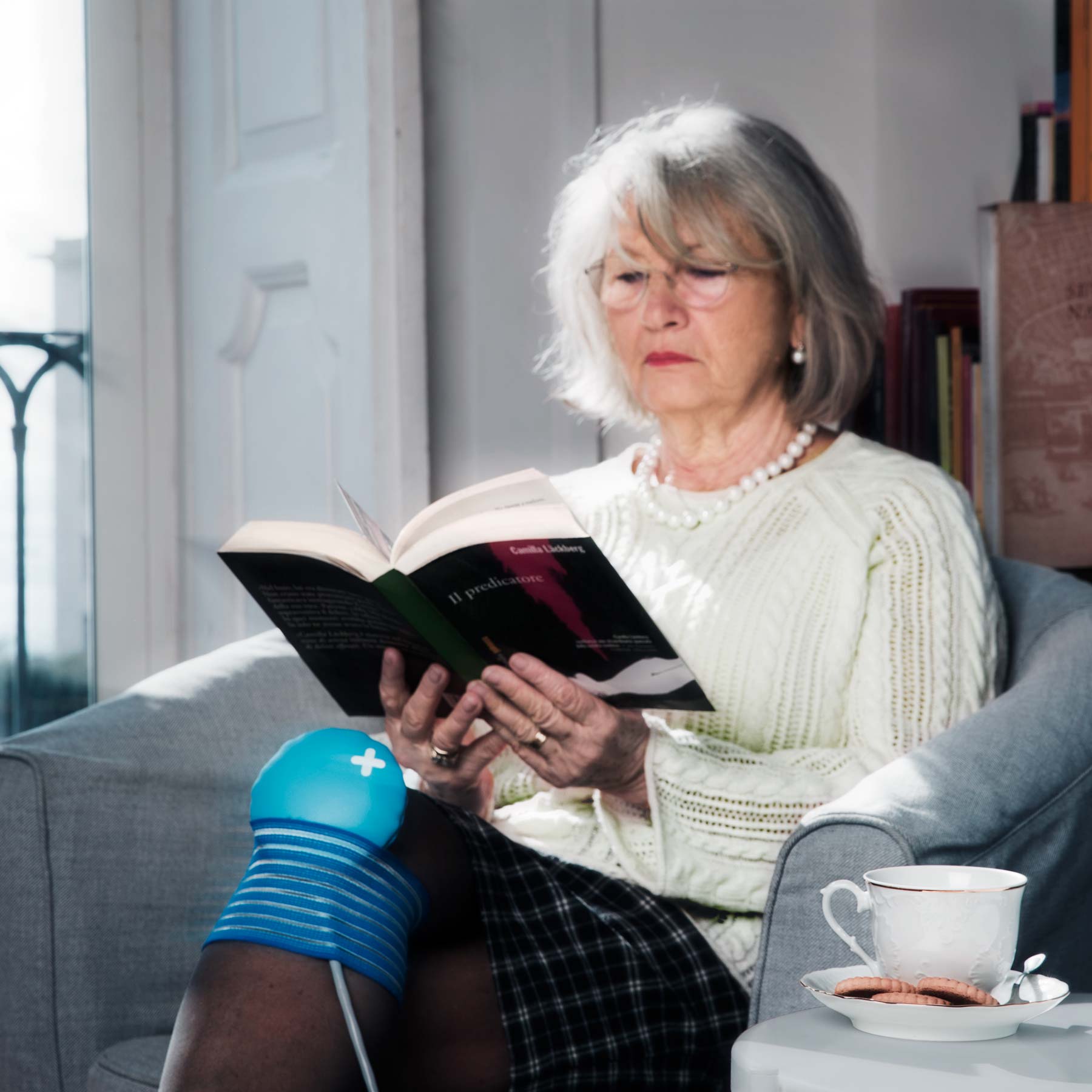 Roberta, 70 years old
Retired
Roberta has a great passion for crime stories and loves to cook for friends and family.
She suffers from knee arthrosis (gonarthrosis) and algodystrophy of the wrist.
She has to carry out a daily treatment of six hours in total, but despite everything, with Osteplus® – tissue biostimulator she manages to carry out an optimized therapy without having to give up what makes her happy.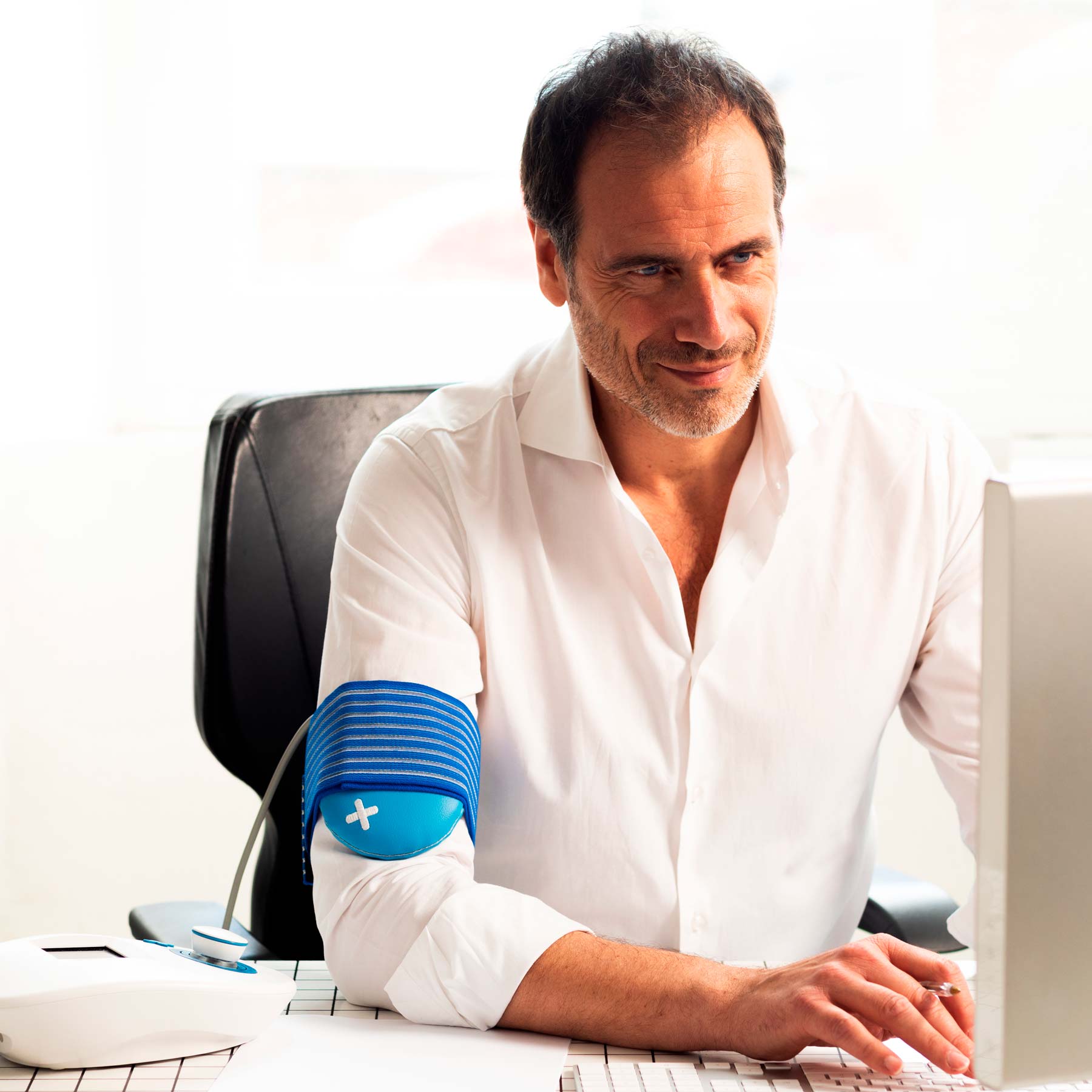 Carlo, 44 years old
Manager
Carlo is an established manager, dynamic and always on the move. He suffered a broken arm fracture following a fall from his bicycle.
He underwent a surgical operation with internal synthetic means (plates and nails).
With the therapeutic support of the Osteoplus® biostimulator for 4 hours a day, he halved the recovery time on calcification of the bone and managed simultaneously his work between office and clients.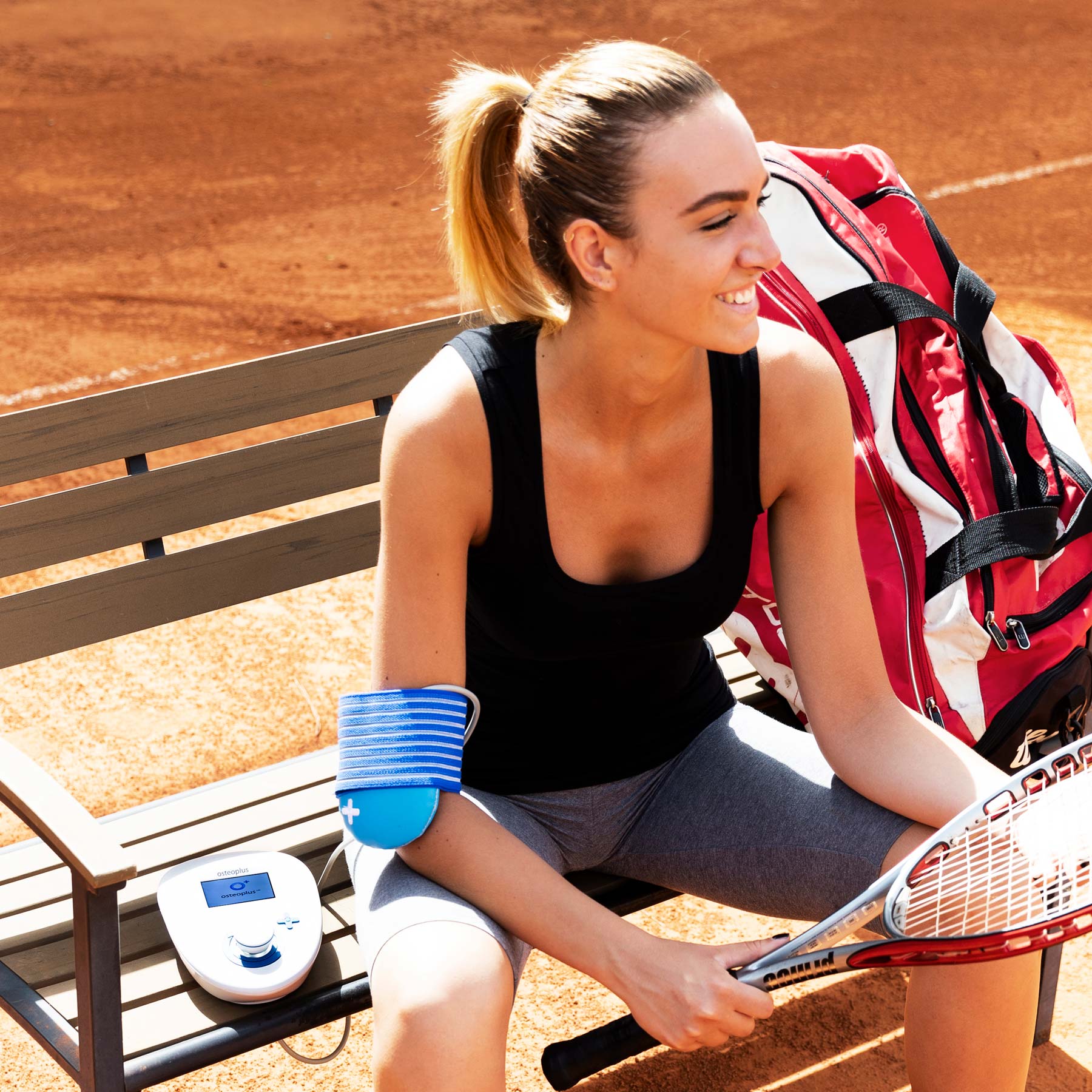 Giulia, 26 years old
Tennis player
Giulia has been playing tennis for many years. Like many who practice this sport, she also suffers from epicondylitis. In addition and due to a sprain caused bone edema. The Osteoplus® biostimulator therapy allowed her with a 30-day treatment for 5 hours a day, and a rest period, to keep the pathologies under control, disinfecting the affected areas.
Today Giulia has returned to play at her levels, and sometimes as a precaution, she continues therapy at home or on the field before playing.
How your Osteoplus®
therapy works
Beginning of the healing path
Ask for information about Osteoplus® biostimulator
Explain your problem, ask for information about the device and how to rend it
Receive the device in 1 day
Osteoplus® at your home in 24h
We send you the device in 1 day. The shipment takes place in 24h throughout Italy, islands included
Effective and fast therapy
Get comfortable and start therapy
You can use Osteoplus® as and where you want, for the entire time of therapy. It doesn't need to be connected to the power grid
We will take it back
Once the therapy has been completed we will contact you to agree on the day and time of the withdrawal of the device
Place your order today and receive the device in 24H
Osteoplus® halves of 50% recovery time
The evolution of Pulsed electromagnetic field therapy (PEMFT, or PEMF therapy)
Osteoplus® is the latest evolution of PEMF therapy, with a triple beneficial effect:
Stimulating action
Anti-edema action
Vascularization
The low frequency modular pulsed magnetic fields of the device deliver – through a specific program – a powerful signal focused by the great anti-edema, anti-inflammatory and vascularizing action.
Osteoplus® promotes neoangiogenesis (the formation of new blood vessels), which is especially important for the treatment and resorption of bone edema. It also acts on cell proliferation (osteoblasts), stabilizing the degenerative process of pathologies and soothing pain.