Benefits of Osteoplus®
---
The ally of your well-being
Osteoplus® tissue stimulation is the magnetotherapy device that expands your therapeutic possibilities. It is in fact designed and made to allow you to follow the treatment protocol prescribed by the specialist doctor comfortably at home, in the conditions and times you prefer. A certified medical facility, both in terms of safety and reliability, designed with advanced technologies.
Powerful and effective
Osteoplus® is currently the most powerful low frequency modular pulsed magnetic field dispenser certified for home use. It is made of biocompatible materials and safety systems that reduce electromagnetic dispersion. It is also subjected to continuous and strict controls, which have certified its safety and reliability for use at home. It is extremely effective for pathologies inherent in bone and cartilaginous tissue.
Easy to use
Osteoplus® is extremely intuitive and easy to use. It is made with principles of usability that make the device easily manageable and immediately understandable, within everyone's reach.
Totally customizable
Osteoplus® answers a simple question: "Can I follow a therapy at home?". It is delivered to you already set and programmed on the therapeutic path prescribed by the doctor, you will only have to activate it and schedule your sessions independently.
You can always carry it with you
In the office, at home, on vacation: Osteoplus® is convenient to carry. To operate it does not need an electrical outlet, an important feature, which makes it immune to the risks of short circuits due to electrical leakage. It is also totally waterproof. (IP21 Certification).
It halves recovery time by 50%
It is verified that following a course of magnetotherapy correctly with the Osteoplus® device allows you to reduce up to 50% recovery time from diseases affecting bones, muscles, cartilage and ligaments.
At your home in just 24H
It is delivered directly to your home in 1 Business Day, throughout Italy, including the islands. Shipping is free. At the end of the therapy you will only have let us know and agree together the day and time of the withdrawal, all at no additional cost.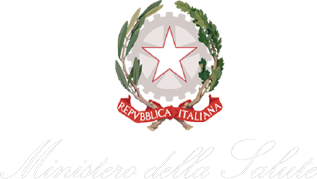 The device has been recognized by the Ministry of Health as certified medical product for the treatment of musculoskeletal disorders also at home. Safety and reliability for your wellness needs.